Table of Contents
Giving Weapon license services in Pakistan, As a law firm based in Sialkot, Pakistan, we understand the importance of firearm ownership for personal protection, hunting, and sports shooting. However, owning a firearm comes with great responsibility and requires a valid weapon license issued by the government. In this blog post, we will discuss everything you need to know about weapon license services in Pakistan.
As a citizen of Pakistan, owning a weapon is not only a constitutional right but also a means of protecting oneself and one's property. However, obtaining a weapon license in Pakistan can be a tedious and complicated process. This is where the services of a reliable law firm come in handy.
Requirements for Weapon license in Pakistan
The first step in obtaining a weapon license is to apply for a National Identity Card for Overseas Pakistanis (NICOP) or a Computerized National Identity Card (CNIC). This is followed by the submission of the application for the license itself. The application must be accompanied by a set of required documents, including a medical certificate, a police clearance certificate, and a character certificate. The application is then reviewed by the concerned authorities, and if approved, the license is issued.
Procedure for Weapon license in Pakistan
First we have to fill an application form for weapon license.
Then we have to submit the application form with required documents to the Arm license branch DC Office and have to pay fee also.
After that you will give an interview to DC.
If the file is approved you will get license in just 1 month
Documents Required for Weapon License in Pakistan
National Identity Card (NIC)
Domicile Certificate
Passport-size photographs
Proof of income
Character certificate
Affidavit for undertaking
Application Process for Weapon License
Weapon License Services in Pakistan
Our law firm Sharif Law Associates led by RANA NAVEED SHARIF ADVOCATE helps our clients navigate the application process and ensures that all necessary documents are in order. We also provide guidance on the type of weapon that is suitable for our client's needs and preferences, as well as the legal requirements and responsibilities that come with owning a weapon.
We are committed to providing our clients with personalized attention and support throughout the entire process, from the initial application to the final issuance of the license. Our team of experienced professionals is well-versed in the legal and regulatory requirements of obtaining a weapon license in Pakistan, and we work diligently to ensure that our clients receive the best possible service
Online Legal Services in Pakistan
One of the key ways we save our clients time is by offering online services for many of our legal representation, legal services, including weapon license applications. This allows our clients to submit their applications from the comfort of their own homes and avoid the hassle of traveling to our office. Additionally, we provide our clients with regular updates on the status of their cases, so they never have to wonder about the progress of their legal matters.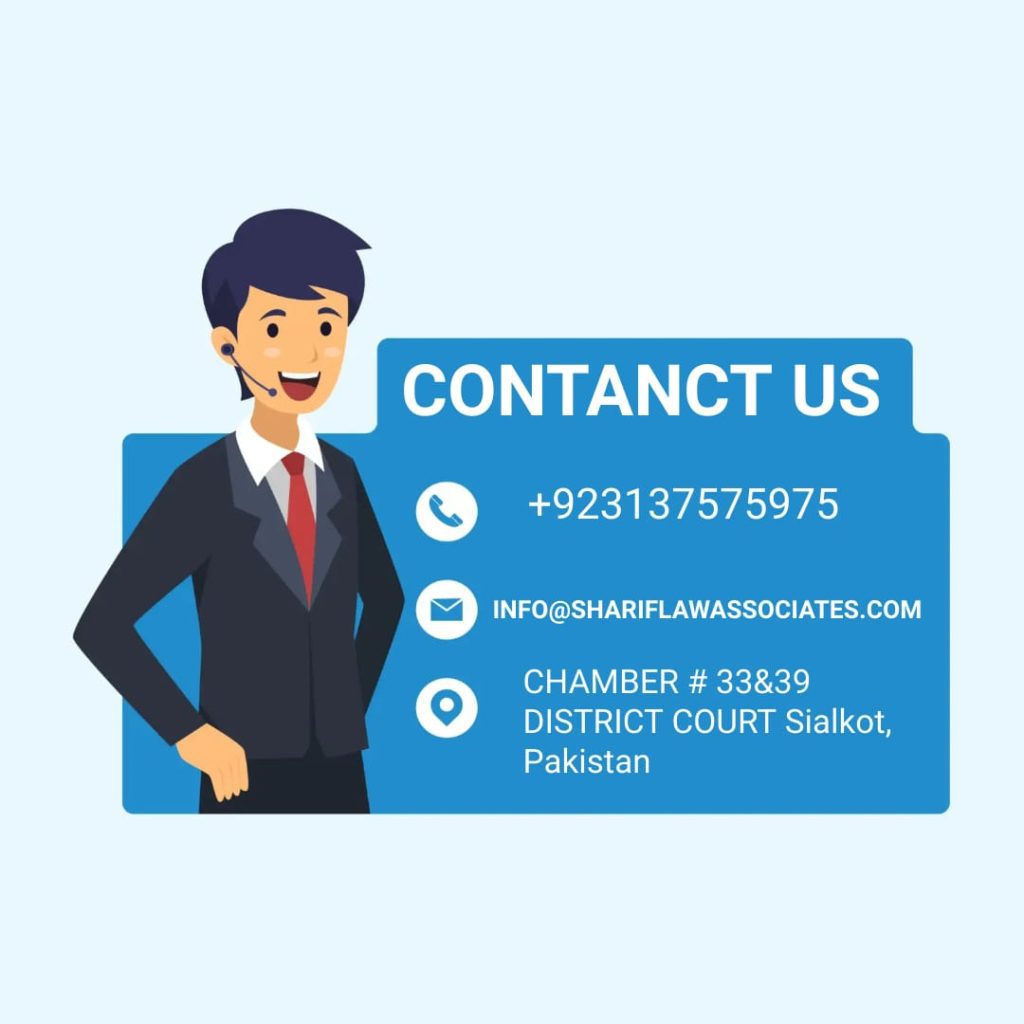 Our law firm is the best choice for those seeking effective and time-saving legal services in Sialkot, Pakistan. Our commitment to providing high-quality services and our dedication to our clients' satisfaction sets us apart from other law firms in the area. Contact us today to learn more about how we can assist you with your legal needs.
If you like the blog, and want blogs like this for your website, you can contact the author here
Other Services
Navigating the Risks of Frauds in Pakistan: How Lawyers Can Help Foreign Companies Succeed
Expert Employment Law Assistance:  Drafting and Reviewing Services by Our Law Firm
Navigating the Marriage Registration Process in Union Council and NADRA, A Guide for Couples in Sialkot Pakistan
5 Background Check Services: Uncover the Truth with Sialkot Law Firm, Pakistan
Marriage Registration in Sialkot, Pakistan: Seize 5 Legal Assistance
Legal Representation: The 5 Crucial Benefits
Protect your business with global business verification services.
No.1 IPO Trademark Registration Attorney in Sialkot Pakistan: Protect Your Brand
Efficient Import and Export in Pakistan: Every Foreign Company Needs a Trusted Attorney
Crafting a fair Child Custody Agreement In Pakistan: A Guide for Parents